Camp ground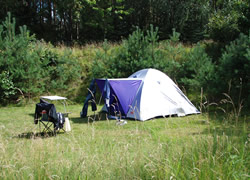 Our beautiful campsites fulfill the dreams of any camper. The campsites are located directly around the holiday park's own lake and have breathtaking views. The generous size of the campsites gives enough privacy to any of our guests and enables a relaxing vacation.
The plots are not separated, so that tents of various sizes can be placed.
You can almost pick the stars from the sky.